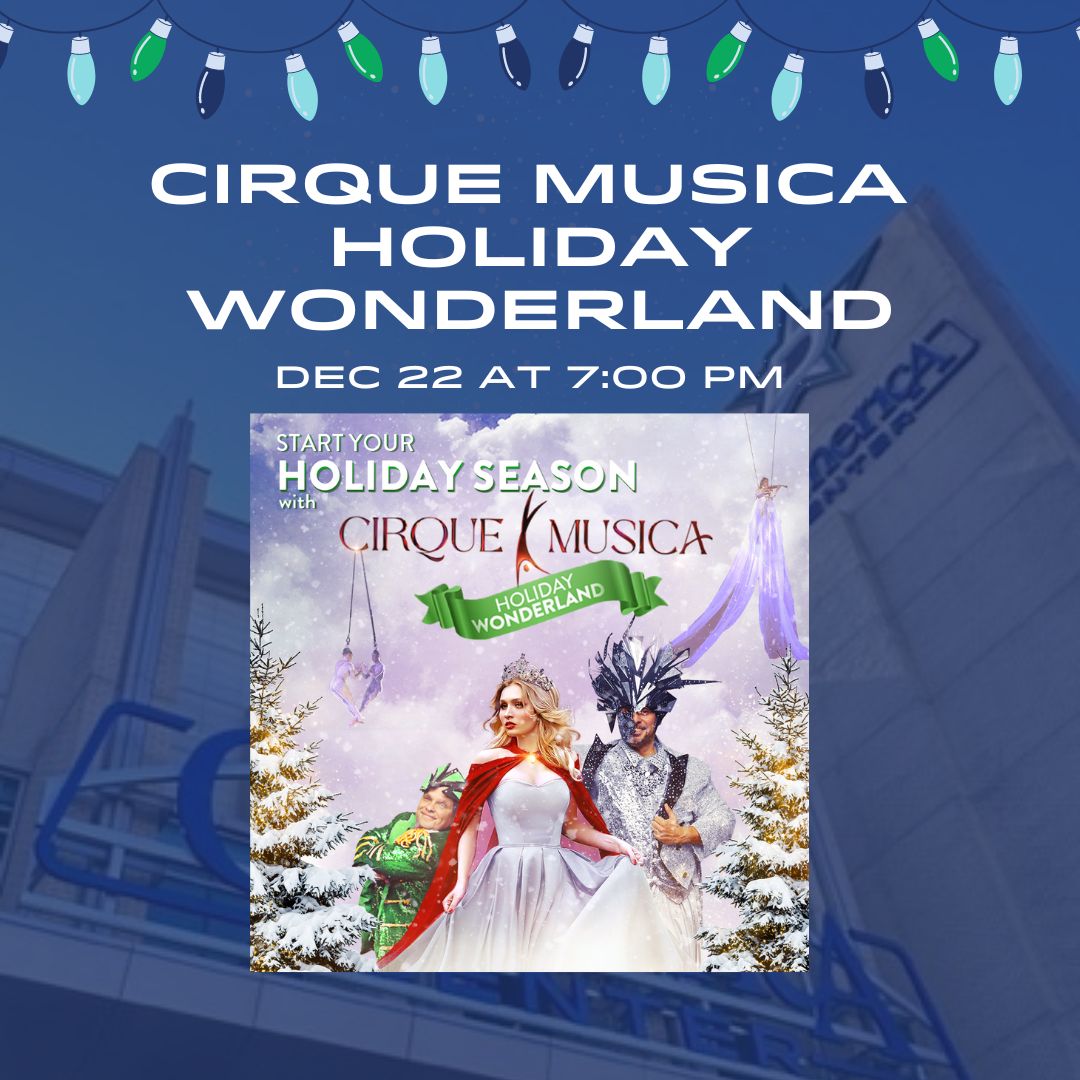 TICKETS FOR THE WHOLE FAMILY!

Celebrate the holiday season at Comerica Center and experience 𝗖𝗶𝗿𝗾𝘂𝗲 𝗠𝘂𝘀𝗶𝗰𝗮 𝗛𝗼𝗹𝗶𝗱𝗮𝘆 𝗪𝗼𝗻𝗱𝗲𝗿𝗹𝗮𝗻𝗱, Thursday, December 22 at 7:00 PM!

Receive 20% off tickets using unlock code: WONDER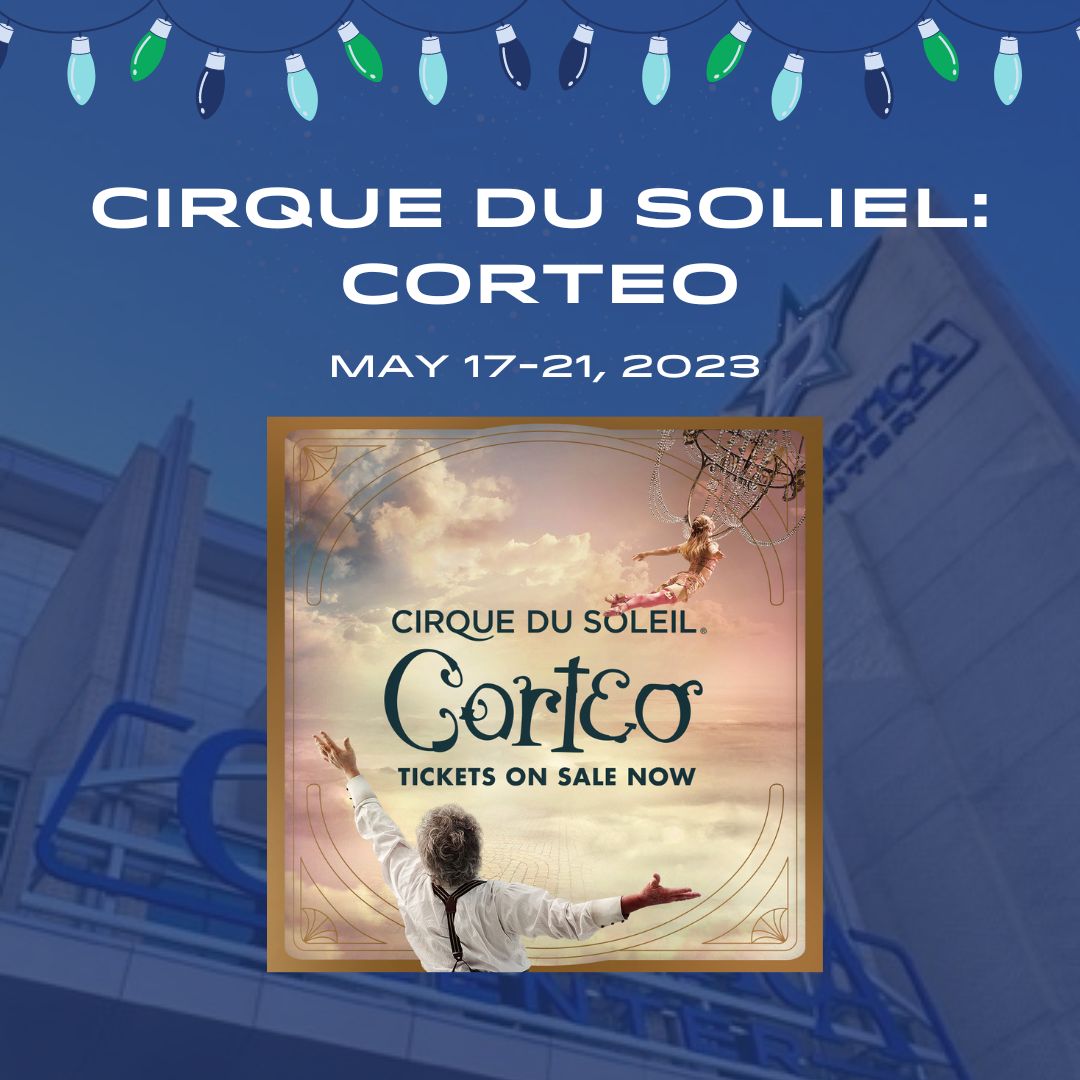 TICKETS TO CIRQUE DU SOLEIL CORTEO IN 2023!

Cirque du Soleil is the perfect gift this season! Join us for the jubilation, acrobatics, and humanity of 𝗖𝗢𝗥𝗧𝗘𝗢 at Comerica Center May 17-21.

Purchase tickets from the best seat now!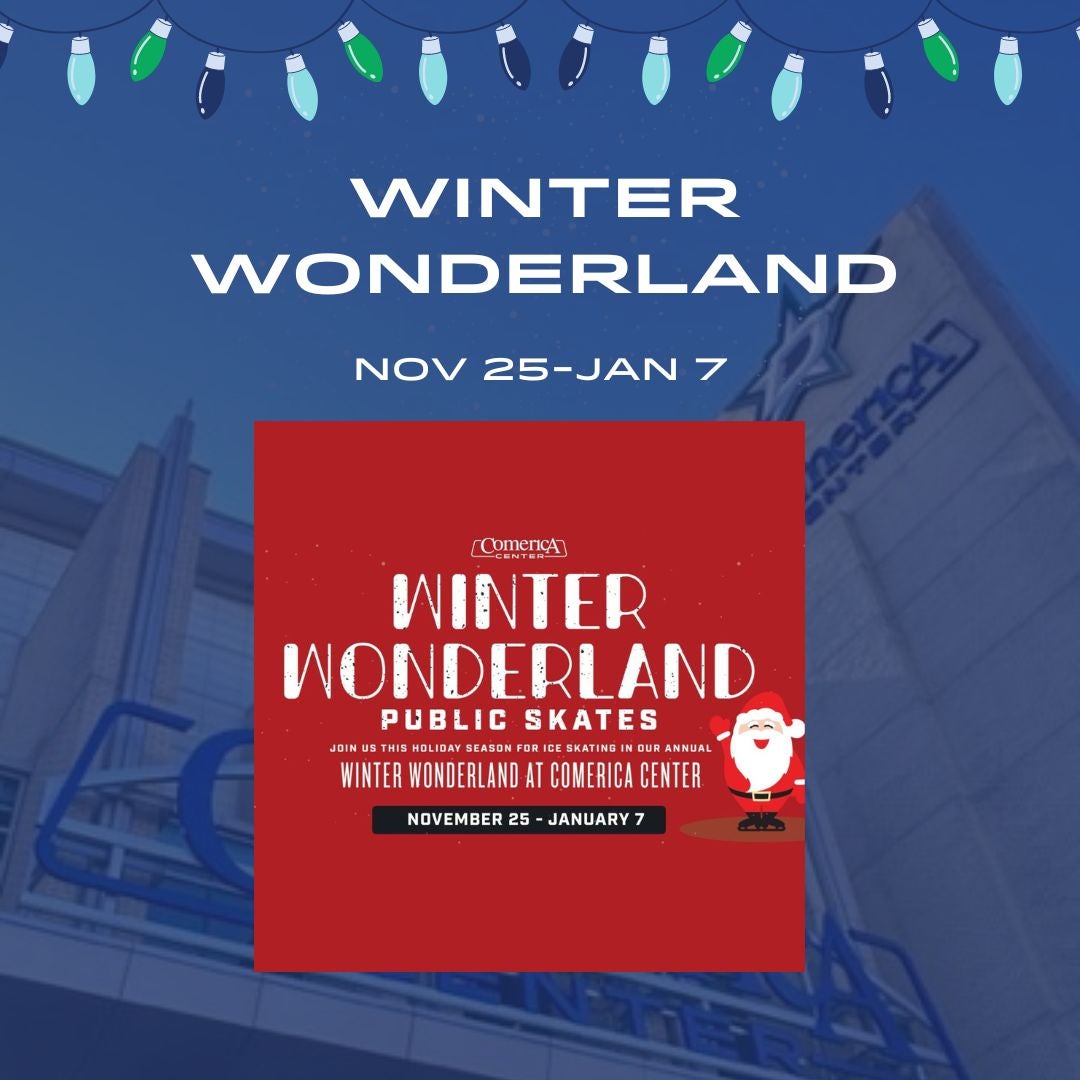 SKATE YOUR WAY TO THE NEW YEAR!

Join us this holiday season for ice skating in our annual 𝗪𝗶𝗻𝘁𝗲𝗿 𝗪𝗼𝗻𝗱𝗲𝗿𝗹𝗮𝗻𝗱! Skate among the lights and décor while listening to your favorite holiday tunes.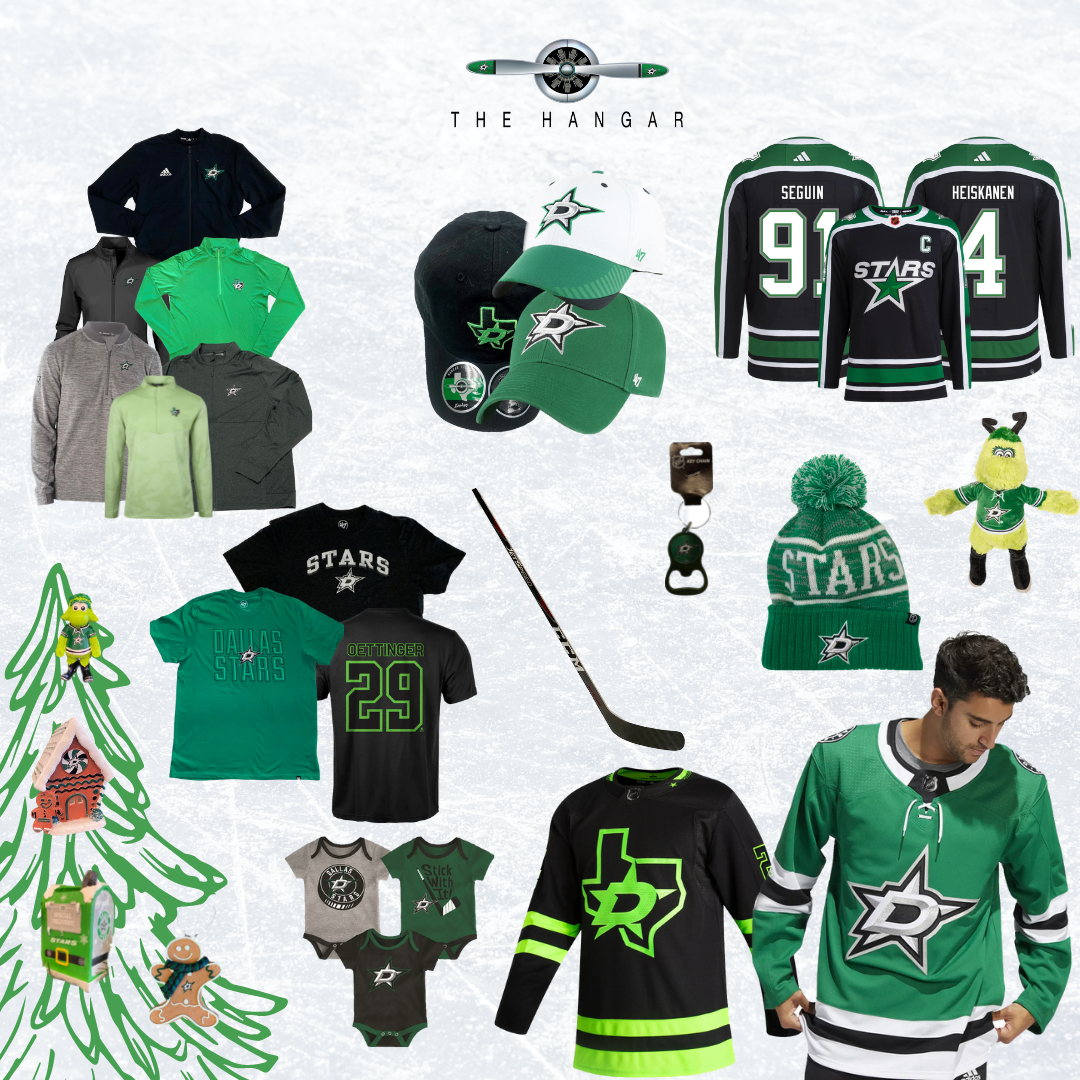 HOLIDAY AT THE HANGAR!

Looking for gifts for the Dallas Stars fan in your life? 𝗧𝗵𝗲 𝗛𝗮𝗻𝗴𝗮𝗿 is your one stop shop for all holiday gifts this season!

Visit the Comerica Center location to stock up on all of your gifts and stocking stuffers.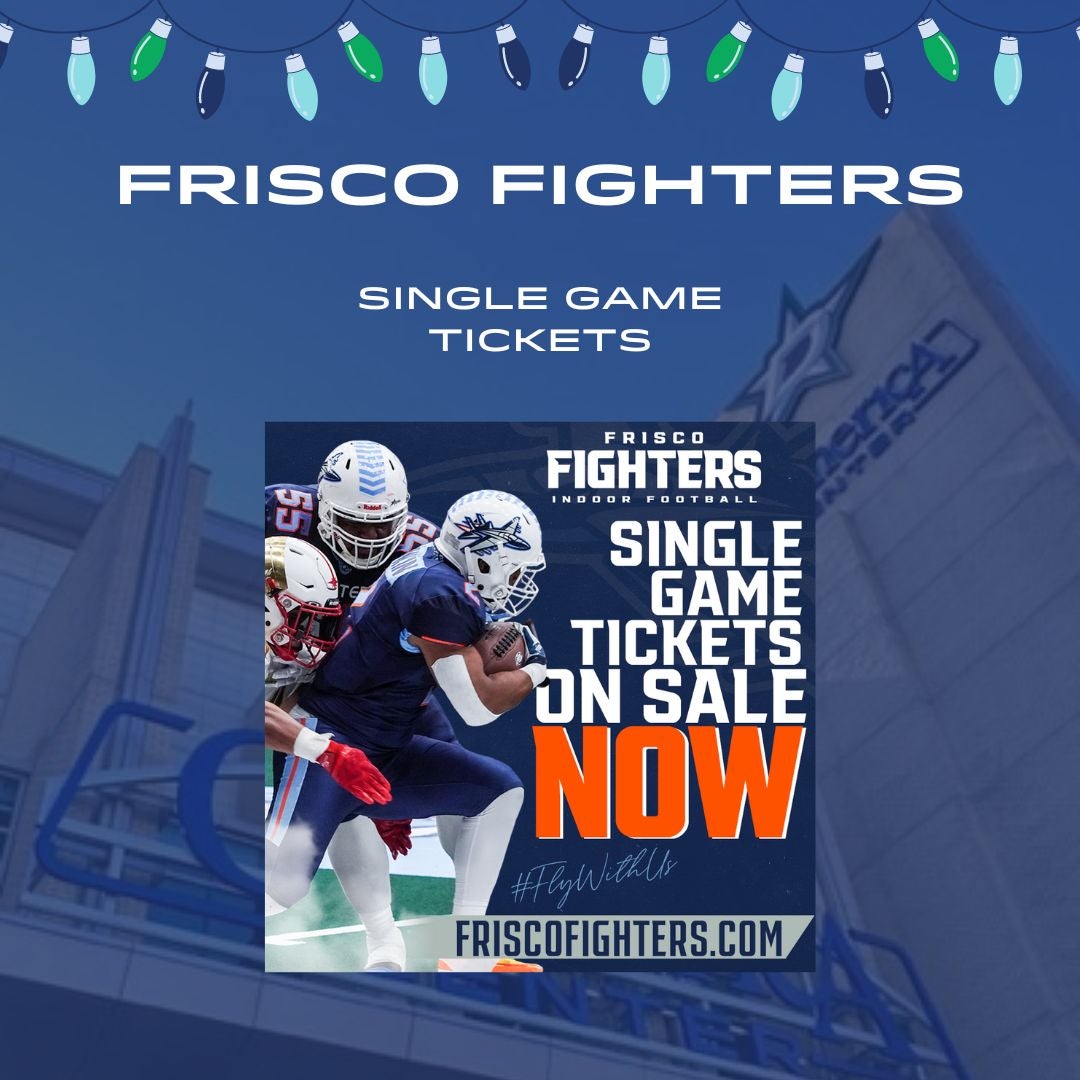 FRISCO FIGHTERS TAKE FLIGHT IN 2023!

Be here when the 𝗙𝗶𝗴𝗵𝘁𝗲𝗿𝘀 hit the turf beginning in March! Single game tickets are on sale now!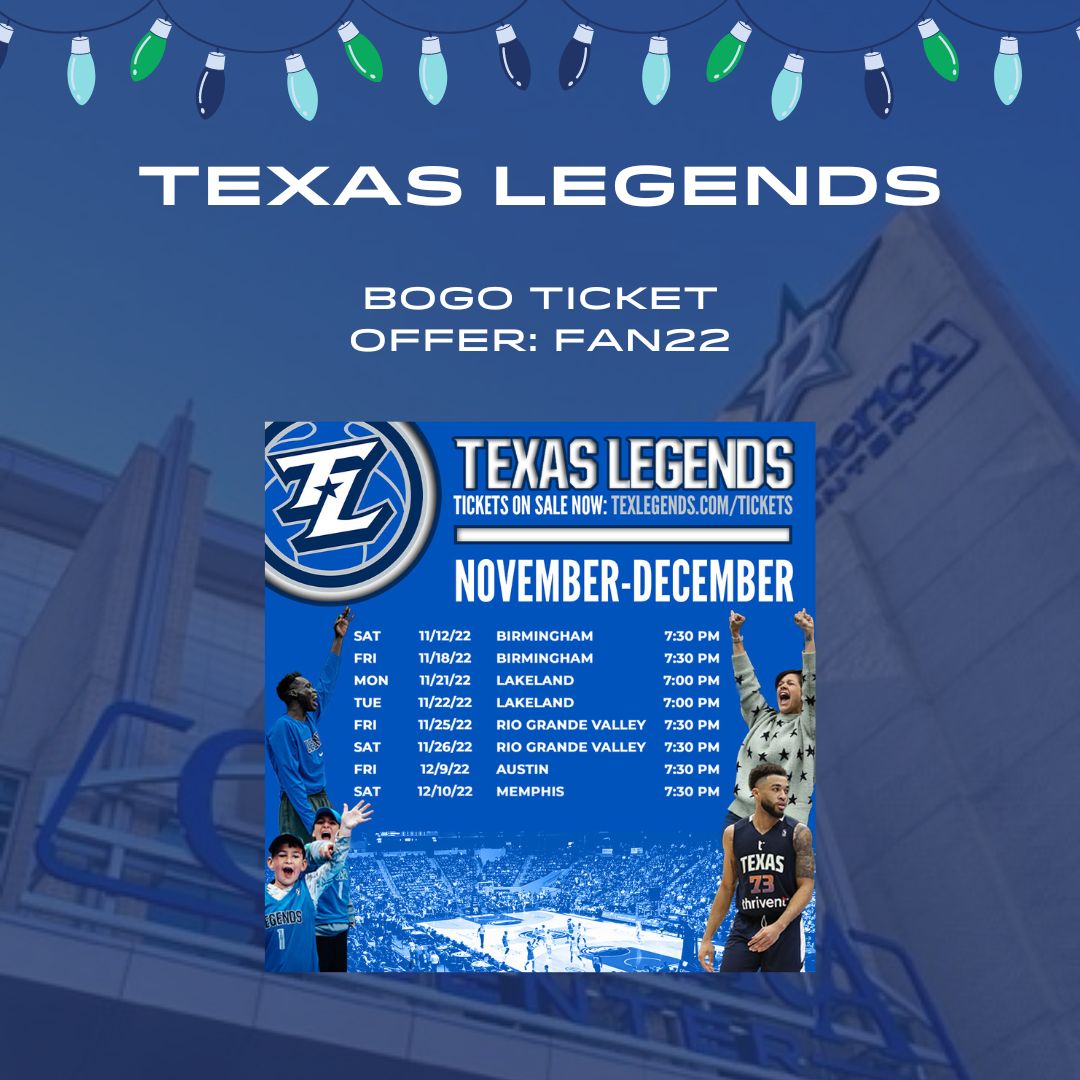 TEXAS LEGENDS BASKETBALL

You won't want to miss the 𝗟𝗲𝗴𝗲𝗻𝗱𝘀 at Comerica Center this season!

They are providing an exclusive offer to their fans - Buy One Get One on tickets all season long!

Unlock BOGO use code: FAN22