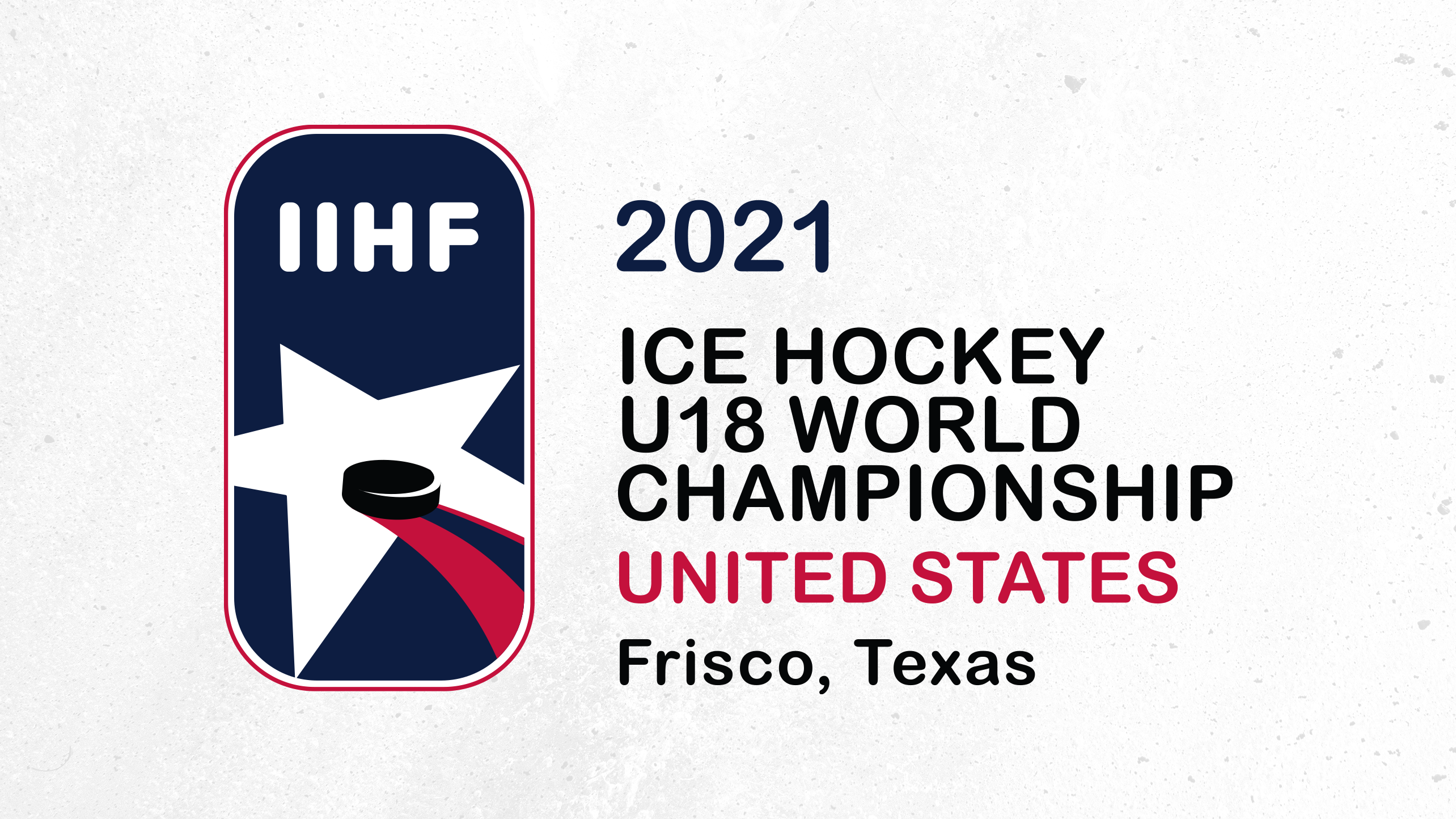 DALLAS STARS, USA HOCKEY, IIHF ANNOUNCE SCHEDULE FOR 2021 IIHF UNDER-18 MEN'S WORLD CHAMPIONSHIP
FRISCO, Texas – USA Hockey, in conjunction with the International Ice Hockey Federation and the host Dallas Stars, announced today the 28-game schedule for the 2021 IIHF U18 Men's World Championship, set to take place April 26-May 6 in Frisco and Plano, Texas.
The 10-team championship is divided into two five-team groups for preliminary round play. Group B, consisting of the U.S., Czech Republic, Finland, Germany and Russia, will play its preliminary round games at Comerica Center in Frisco, while Group A, which features Sweden, Canada, Belarus, Latvia and Switzerland will utilize the Children's Health StarCenter in Plano, Texas.
Two quarterfinals will be contested in each venue on May 3 with Comerica Center hosting both semifinals on May 5 as well as the bronze and gold-medal games on May 6.
The U.S. opens tournament play against Russia on April 26 with opening faceoff set for 8 p.m. CT at Comerica Center. For the full schedule, click here.
Limited tickets for the general public utilizing pod seating will go on sale for games at Comerica Center later this month. Fans who have signed up previously for the ticket priority list will be notified prior to the general public sale and those that wish to be placed on the priority list can do so by clicking here.
There will be no general public tickets available for games at Children's Health StarCenter Plano.
The U.S. is hosting the IIHF U18 Men's World Championship for just the third time ever and it marks the first time any major IIHF world championship is being staged in the state of Texas.
NOTES: Each team in the 2021 IIHF U18 Men's World Championship will play four preliminary round games against the other teams in their group. The top four teams in each group advance to the quarterfinals in cross-over fashion, with 1A-4B, 2A-3B, 2B-3A and 1B-4A as the match-ups ... The U.S. has medaled in a record 16 straight IIHF U18 Men's World Championships ... The IIHF U18 Men's World Championship was not contested last year due to COVID-19. Sweden, who won the 2019 event, enters the 2021 championship as the defending champion ... The U.S. will be looking for its first gold medal in the event since 2017.
-stars-